---

THE STEP FOR KEEP FORWARDING MESSAGES FROM THE NTOU EMAIL TO YOUR PRIVATE EMAIL
Purpose : The forwarding NTOU email to our private email will make it more easier for student to get information from NTOU email. We do not need open the NTOU email because we will receive an email which send it to our NTOU email account to our private email directly.
Steps:
1.Please go to the NTOUEmail website and open your account. Type your name account and password. You can change the language to English version.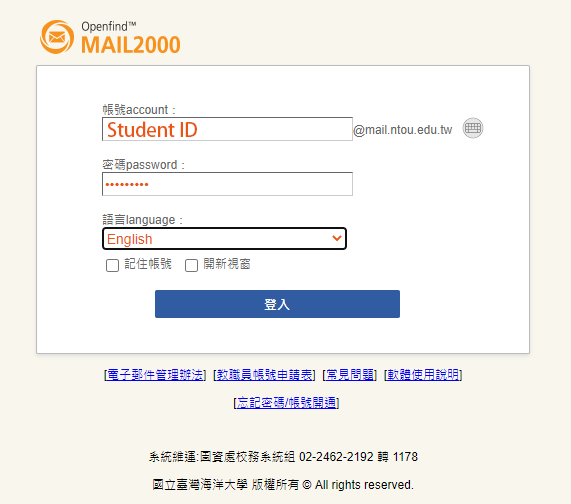 2.It would be show up like below. Please click the auto forwarding settings.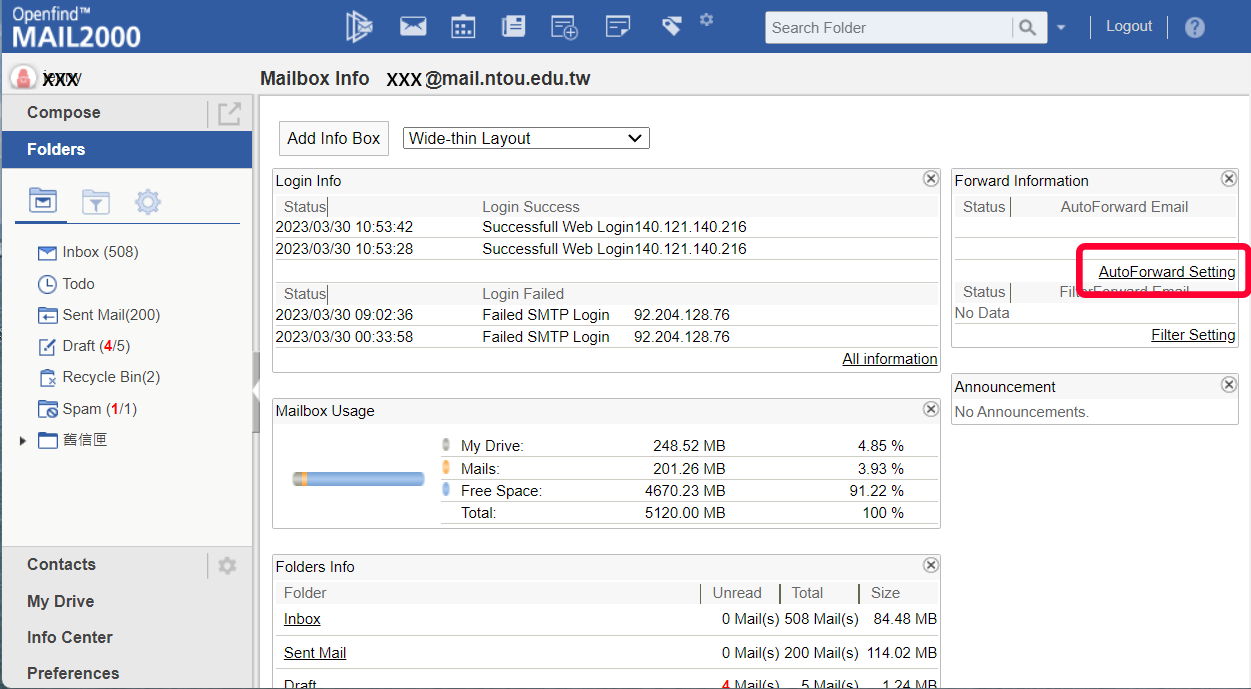 3.Please give the checklist on the activate auto-forward (shown in red box). Then you can write your private email that you want to forward in the green box area. After that you can give the checklist on the save sent copy (shown in the yellow box area). Click OK.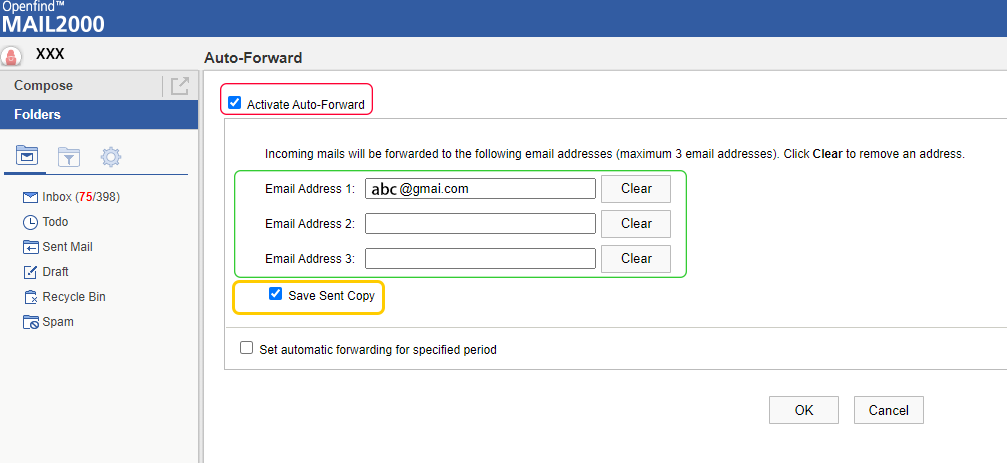 4.Back to your home and your private email will be connected to your NTOU email (shown in the blue box area). Please take a note that this application takes time. You have to delete some messages from the NTOU email to save the storage, because the NTOU email quota not many, so you have to prevent them from out of storage.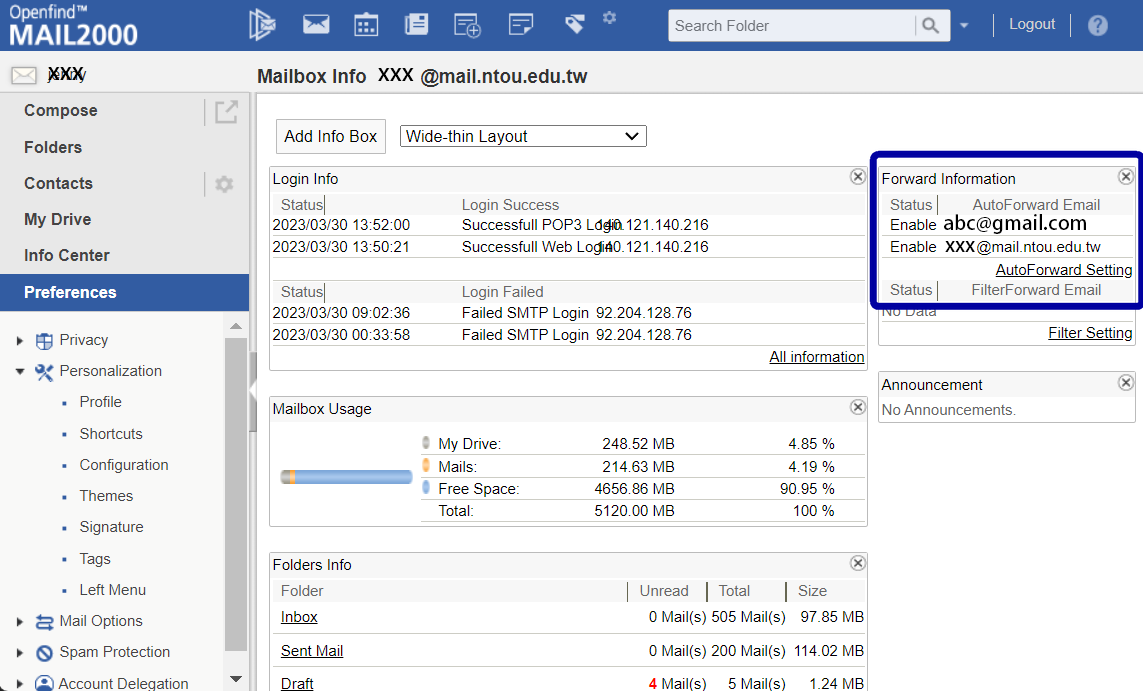 Congratulations, it's done.
---