Setting up Off-campus Access
Introduction:
This service provides authorized users of the National Ocean University access to all the electronic databases, electronic journals, and e-books available in the outside of campus.
Tips:
You should have one email accout in National Taiwan Ocean University.(xxx@mail.ntou.edu.tw)
How to set up?
1.L2TP/IPsec
Windows 10(Recommand)
2.SSL VPN
---
---
connection instructions Steps:
Please right-click the Start button in the bottom left area of the Windows 10 desktop and then click "Network Connections".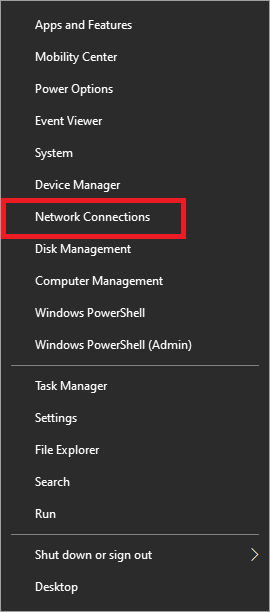 It would be shown up like below. Please Click on the "VPN" option on the left side. Then, click "Add a VPN connection".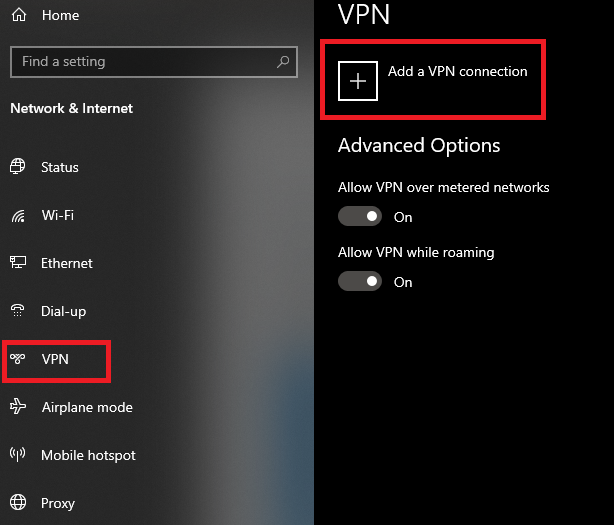 Please enter the following information, or refer to the image settings:
VPN provider: [Drop-down selection] Windows (built-in)

Connection name: ((Please set a connection name that you can easily remember))

Server name or address: 140.121.91.100 or 140.121.91.102

VPN Type: [Drop-down selection] L2TP/IPsec (use pre-shared key)

Pre-shared key: v1000@NTOU (please pay attention to capitalization)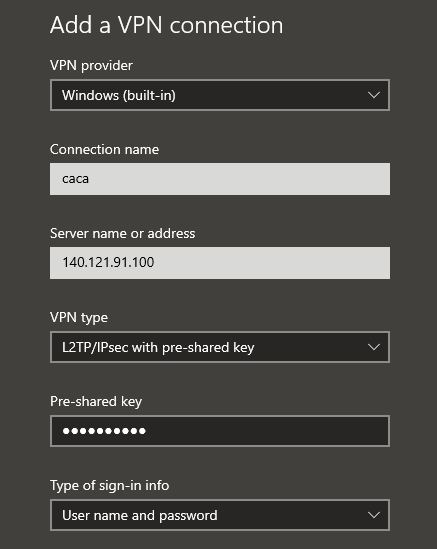 Continue to step 3,
Please enter the following information, or refer to the image settings:

Type of login information: [Drop-down selection] username and password

Username: (email account, excluding @mail.ntou.edu.tw)

Password (optional): (your email password)

(Check) Remember my login information (so that you don't have to re-enter the password in the future)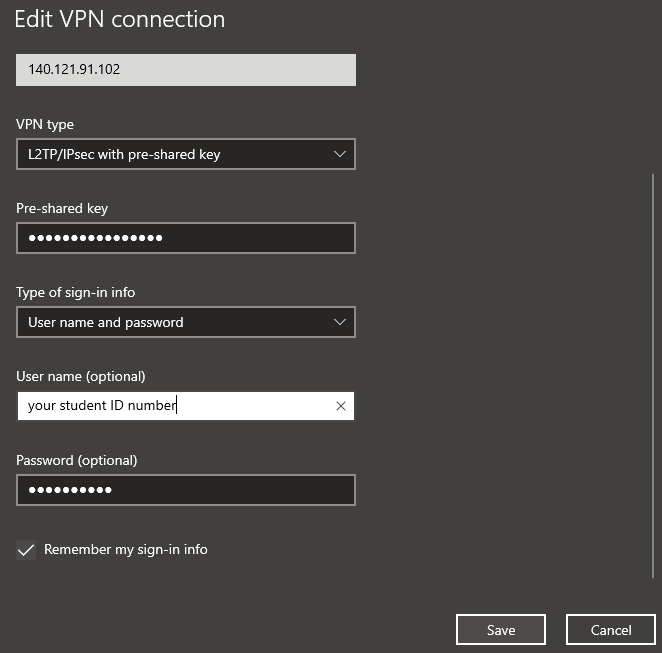 After the VPN connection has been successfully added, select "Change Adapter Options" on the right.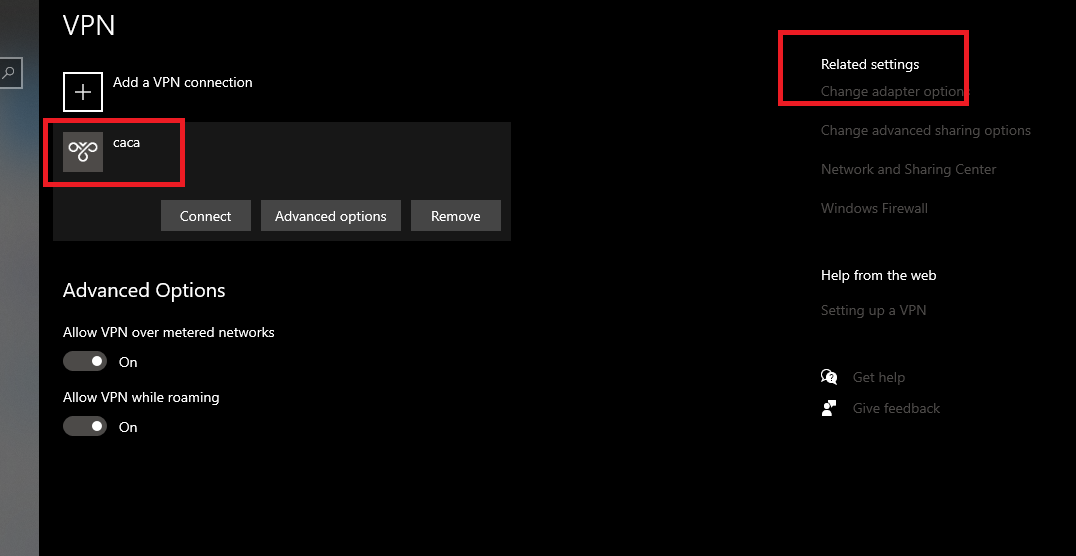 Select the newly added VPN network connection and then select the right mouse button.

Select the Security tab, then select "Allow these protocols" at the bottom of the page. Then, check the three options below and click Yes to confirm. (as the image demonstrates).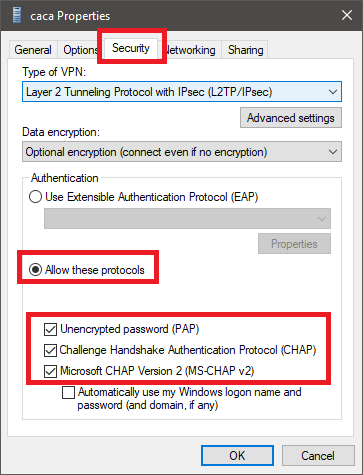 Go back to the VPN connection setting screen, you can see the VPN that has been set up, press the connection.

If Connected appears, it means the VPN connection is successful.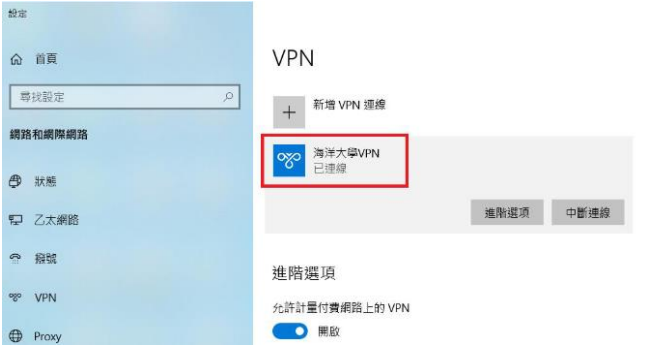 Check the connection with whatismyip.com.tw to confirm whether the current IP is the VPN IP.